The New Nordic cuisine is one of the leading gastronomic experiences in the world – and Denmark House is an integral part of this Nordic food revolution with its restaurant and bar offering a traditional yet modern Danish experience.
As Adam Liaw says in Destination Flavour Scandinavia: "The world of the classic Danish open sandwich can be a confusing one at times, with dozens of separate toppings and hundreds of different varieties of sandwiches with names like 'The Veterinarian's Supper' and the 'Shooting star'. 
At Denmark House we offer 20 different types of 'smørrebrød' – you can choose your own selection or go for the tasting platter, a healthy option when you fancy something different.
You can also visit the bar to sample some Danish snack foods to accompany your drink – or just as a light meal.
Restaurant menu
Danes take the order 'smørrebrød' is eaten very seriously. Traditionally, you start with seafood, then move on to the meat or vegetarian-based and finish off with cheese.
At Denmark House you are welcome to eat them in whatever order you prefer…  
SEAFOO
D
Top of the list of traditional 'smørrebrød' – and always eaten at the beginning of the meal – seafood is a very important part of any Danish lunch, especially the many and varied pickled herring options. 
VEGETARIAN & CHEESE
Less common in the past, vegetarian 'smørrebrød' is gaining popularity whereas cheese is a constant – and always eaten at the end of the meal.
MEAT
Originally traditional Danish 'smørrebrød' was predominantly meat-based in restaurants – we offer some of the most common ones.
SWEETS
The world-famous Danish 'Danishes' – interestingly called 'Wienerbrød' or 'Vienna bread' by the Danes themselves…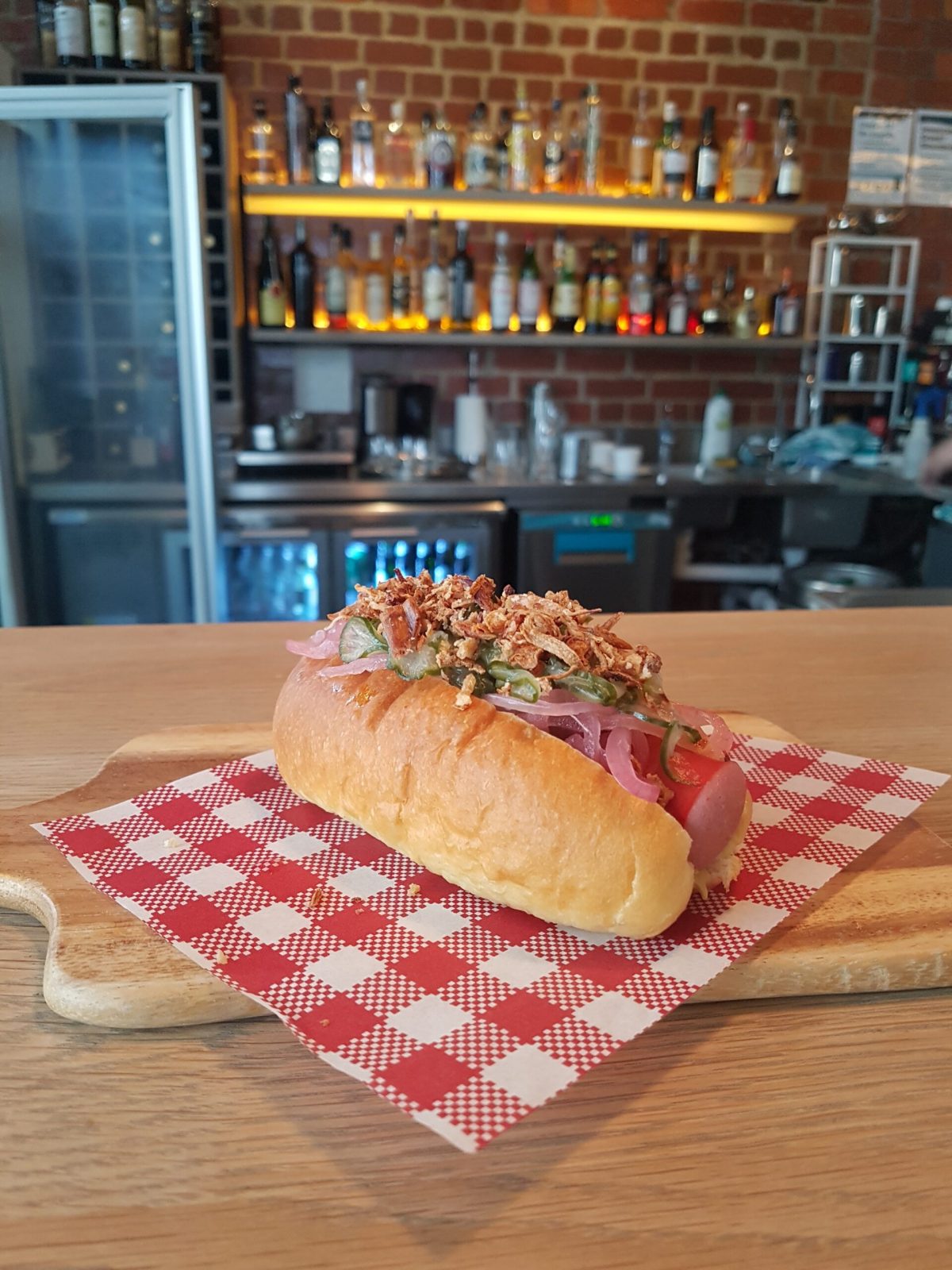 Bar Snacks
Classic Hot Dog

Meatballs with Cabbage
Dill Gravlax Smørrebrød
with Caviar and Radish
Roast Beef Smørrbrod
Vegetable Smørrbrod
Crispy Fried Chicken
Poesmix

Fries with Remoulade
Danish Boiler Maker – mini smørrebrød & Danish craft beer w matching akvavit
Flight to CPH – four mini smørrebrød & four matching akvavit

Available after 4pm Thursday and Friday
Book your spot
Click here to book your table.